Am in the midst of attempting to make cupcakes for the next round of celebration, the party at preschool. Birthdays at his preschool are a week-long event with themes selected by each child and then celebrated in craft activities all week.
Jonah's theme this year is Space. Last year he chose Ladybug at school, Thomas at home. Year before it was Ladybug at home, no school.
I can't believe I didn't blog his birthday last year so there is no page to link to on the making of that cake. I did blog the Thomas costume we made last year.
Here's what the Thomas cake looked like: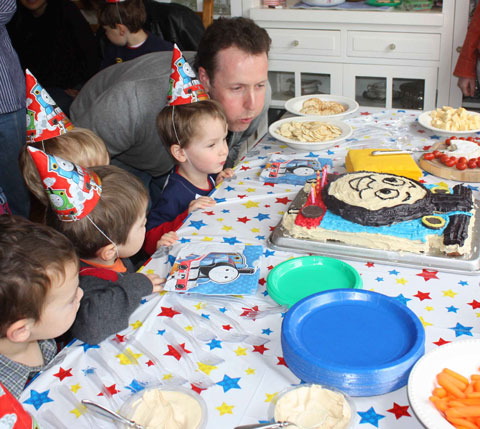 At school, they're building a big spaceship out of Ikea furniture boxes. He wore his astronaut ensemble this morning.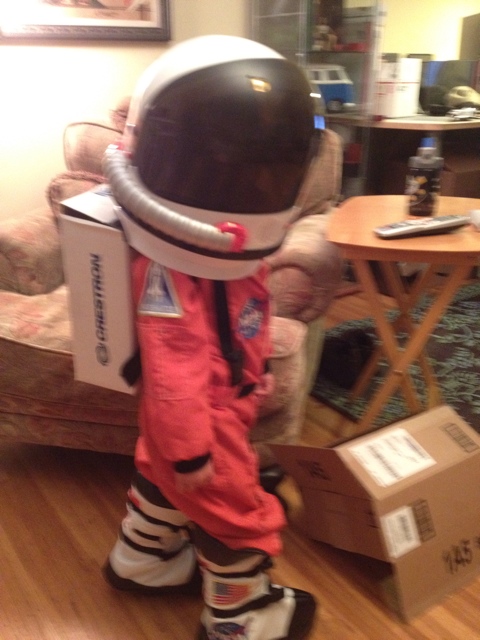 After much deliberation and procrastination on how I was going to handle the cake this year (we've been very sculptural with past cakes, two ladybugs and a Thomas), I decided to try cupcakes for today.
Bought an organic chocolate cake mix. Added an extra ounce of melted chocolate and some sugar and 3 cups of grated zucchini. Wish me and the cupcakes luck.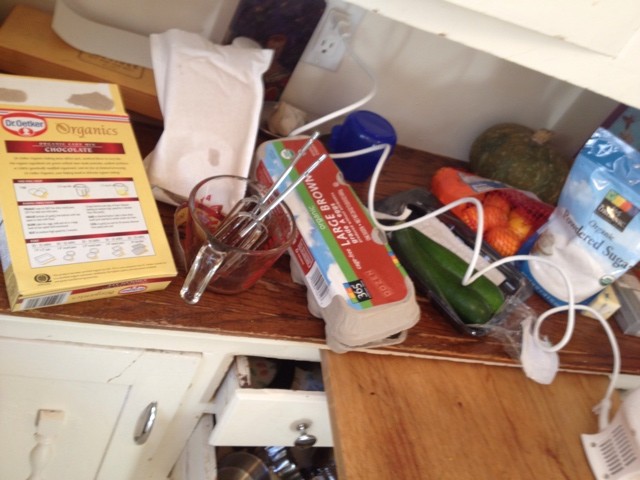 They are baking as I type.
Silver foil wrappers felt definitively on-theme. Scott created an astronaut graphic that we can print out so we can cut it (24 times) and tape it to toothpicks. Each cupcake is to be a man-on-the-moon moment.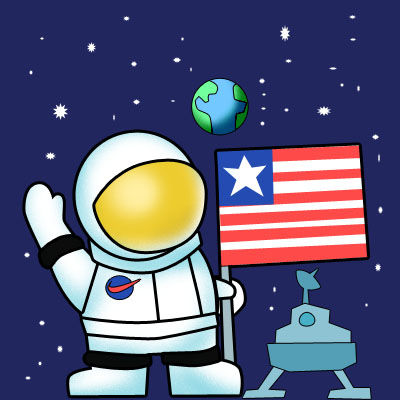 Make that 23 times. I just demolished a cupcake checking it for doneness. Tastes good, but is extremely mushy in middle. What will be, will be…
Time to start working on frosting.
Will post photo if operation is a success. Stay tuned.
The result: