Today we continued our quest for food that is smothered in cheese and green chile.
Did you know there is an official Green Chile Cheeseburger Trail?
We ate at one of the official locations, the Magdalena Cafe.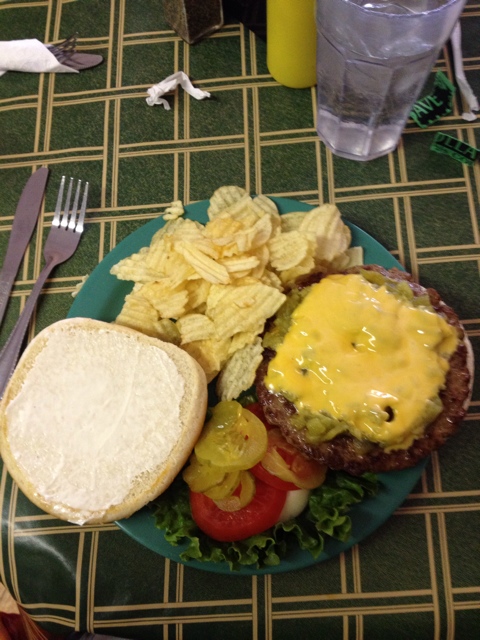 Yes, it is supposed to have American cheese on top. That is how it's done! (See this blog article which notes the importance of processed cheese and that a burger adorned thusly is not only rated top in the country but also beat Bobby Flay's version, which incidentally uses a queso sauce base similar to the one I have always used when making these at home, though I do not go so far as to make a "relish.")
We also tried to go to the public library, housed in the old train station. But it was closed for the holiday, so all we could do was circle the old boxcar outside and complain about not being able to get in.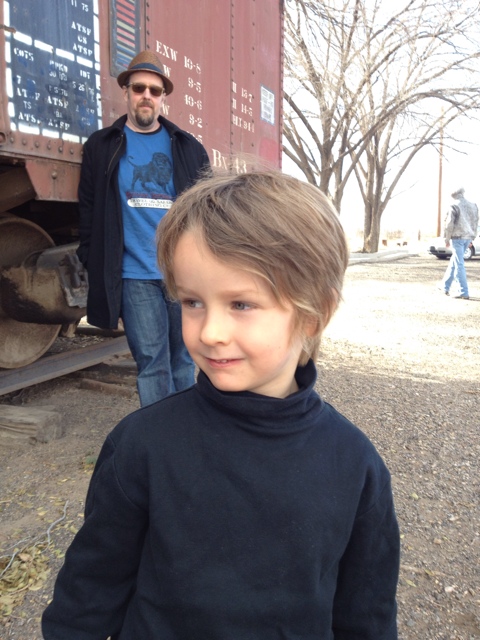 But fortunately we stumbled upon the town Blacksmith who offered to give us a demonstration. I got to help at the end.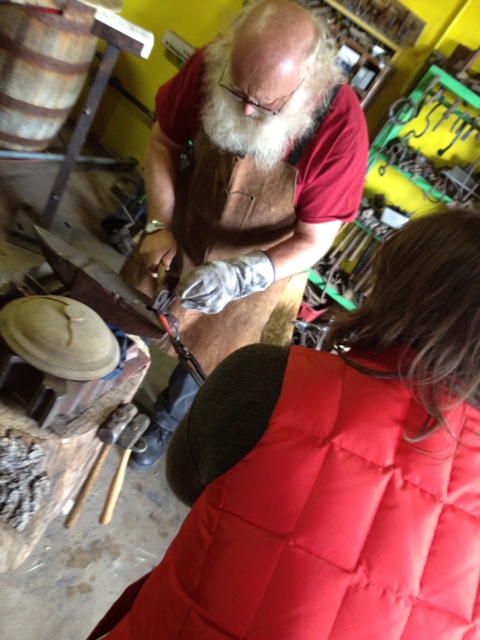 And then, we completed the circle with the 2011 version of the Green Chile Turkey Enchilada.
No two enchiladas are the same. They're like snowflakes. This go-round we used a boxed condensed cream of mushroom soup from Pacific Foods, some homemade turkey broth, the leftover creamed spinach dish from yesterday, and assorted spices along with the turkey and the chile and the corn tortillas and the cheeeeeeeese.
It was a thing of beauty and we were all glad to eat it. There really is no better use for roasted turkey.